Pampering has never been better and lathers wonderfully in hard water! Available in Argrumes (Citrus Salad), Freesia, Raspberry, Mint Leaf, Sea Salt, Jasmine, & Honey Almond! Selections change, we will try to fill your frangrance as requested.
All Pre de Provence products are all natural, no preservatives, Parabens free, DEA free, Phenoxyethanol free. Using pure essential oils for fragrance and not tested on animals.
Please list your choices in the special instructions, or let us choose to compliment your floral or gift basket selection.
Pre de Provence 150g Soap

PDP150G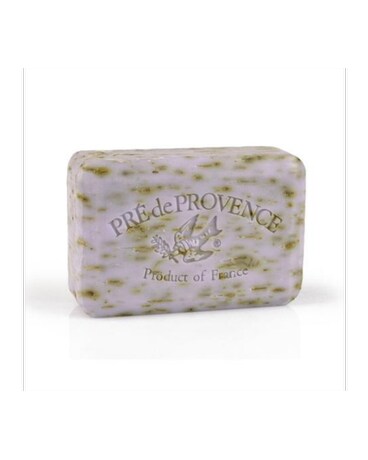 Pre de Provence 150g Soap - $4.99